The BMW Championship: Players to Watch
Posted by:
mike September 14th, 2017
By Jeff Shain
Golf Insiders contributor
Justin Thomas, Jordan Spieth and Dustin Johnson will be front and center, as is the privilege of their rank.
More importantly, they'll be front and center next week, when the keys to the $10 million FedExCup winner's vault are dangling at the finish line. We already know they won't need any help claiming the spoils with a win, except maybe to hire someone to load the Brinks truck.
They'll draw the spotlight, too, should any of that trio be in contention Sunday at Conway Farms. But more than either of the two preceding playoff events, the BMW Championship is where the cut line gets interesting.
This is where a big name or two inevitably gets told to go home early.
In the FedExCup playoff era, nobody has perfect attendance at the Tour Championship finale. Guys like Spieth and Thomas were still dueling in junior golf when the concept started 10 years ago. On the flip side, age and/or injuries have felled Tiger Woods, Vijay Singh, Ernie Els and Jim Furyk.
Phil Mickelson comes the closest, with nine trips to East Lake in the decade. But he's now in jeopardy of not earning a 10th, unless he can prolong the magic that produced a tie for sixth two weeks ago in Boston.
And he's not the only one. The Masters champion is dangling by a green thread – again. So is The Players Championship titleholder. And the defending FedExCup champion faces a steep task at Conway Farms, not that that's anything unusual.
Six of the previous nine FedExCup champs, in fact, failed to reach East Lake the following year. Two not-too-recent winners still haven't come back since the day they flew home with the big prize – Henrik Stenson (2013) and Billy Horschel (2014).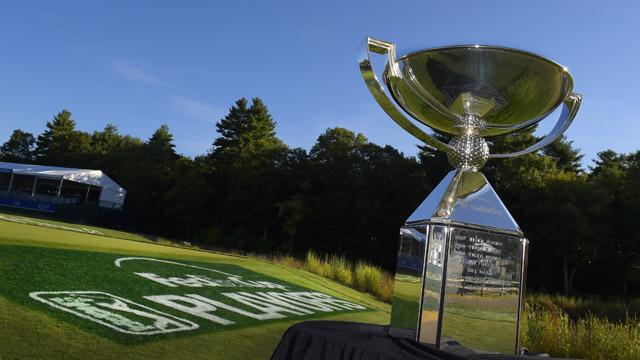 Here's the rundown of a half-dozen top names who come to Chicago on the outside looking in. And that doesn't factor in a few marquee names already eliminated: Adam Scott, Bubba Watson, Jimmy Walker and Jim Furyk.
The cut line is 30 names, and it plays no favorites.
Sergio Garcia (now No.34): Stop us if you've heard this one before. After skipping out on the FedExCup playoffs opener, the Spaniard now faces the likelihood he won't qualify for the Tour Championship.
It happened last year, when he finished 32nd on the points list. And the year before, when he bypassed the first two events and didn't crack the top 50. And even with that Masters crown, he began the playoffs in 26th, slipped to 30th after the Northern Trust and dropped another four slots after a tie for 35th in Boston.
Whether it's a New York phobia or something else that prompts him to skip the playoffs opener, it's been costly.
Phil Mickelson (No.36): The big lefty pulled one escape act in Boston, when his performance was good enough to secure a captain's pick for the U.S. Presidents Cup squad, extending his streak to 22 consecutive appearances in either the Ryder Cup or Presidents Cup.
But that was merely his fourth top-10 finish in all of 2017, hence his position of still needing to rise six places on the chart.
Mickelson says a new medical regimen – he won't give details – helped to improve his energy and focus in Boston. He'll need something of similar nature to get to East Lake.
Billy Horschel (No.38): The former Florida Gator produced one of the feel-good stories of 2017, when he got choked up following his playoff victory at the AT&T Byron Nelson. A day later, it was revealed his wife had just reached one year sober since entering alcohol rehab.
But Horschel has struggled to maintain that performance level, with just one top-25 finish in the past four months. He missed the cut at the first two playoff stops.
A win/win finish as he pulled off in 2014 still could give him a second FedExCup. For now, he could simply use a well-timed top-10.
Si Woo Kim (No.45): Back in May, we were lauding the 21-year-old Korean's unflappability as he never gave Ian Poulter an opening to make a serious challenge at The Players. But like Horschel, Kim has struggled to follow up.
Kim has just one top-15 finish since TPC Sawgrass, and nothing better than 40th since June. He's also had to deal with a balky back, which has forced him to cut back a previously heavy schedule.
Ian Poulter (No.47): Hard as it might be to believe, the feisty Englishman has never made it to East Lake. Ever. The closest he's come was in 2009, when he was the unfortunate soul to finish 31st on the points list.
It's already been a fruitful year for Poulter, who began 2017 on a medical extension, thought he'd lost his card but was reinstated after a points discrepancy was discovered. Weeks later, he was runner-up at The Players.
That said, what better way for Poulter to cap off a comeback season than with his first East Lake appointment.
Rory McIlroy (No.51): Between new equipment, a nagging rib injury, a caddie change and a big wedding, it's been something of a star-crossed season for McIlroy. Or maybe the curse of a defending FedExCup champ.
The Ulsterman is giving it his best effort, now making his third playoff start after hinting at Quail Hollow he may sit out the postseason to let his ribcage heal. But he likely needs a top-5 finish now to assure himself a reservation at East Lake.
________________________________________________________________________________________________
Jeff Shain is a former Orlando Sentinel golf writer, part of nearly two decades covering the sport that includes other stops at The Miami Herald and The Island Packet in South Carolina. He's also a digital contributor to PGATour.com and Pro Golf Weekly, and co-hosts the Prime Sports Golf podcast at PrimeSportsNetwork.com.